What we stand for
We are a small, hands-on study abroad program, based in Barcelona, and accessible to a wide variety of students worldwide. We offer a culturally immersive experience together with academic excellence by the hand of outstanding people and professionals from some of the most prestigious universities in Spain.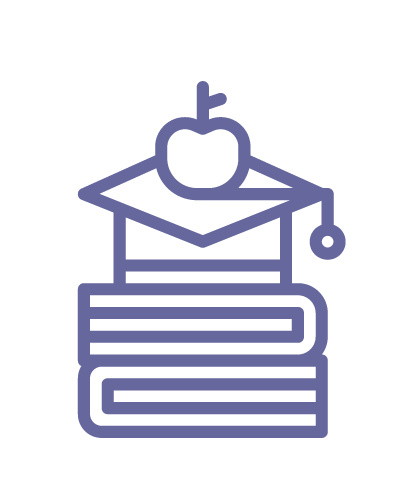 Hosting students from over 20 schools in the United States since 1989.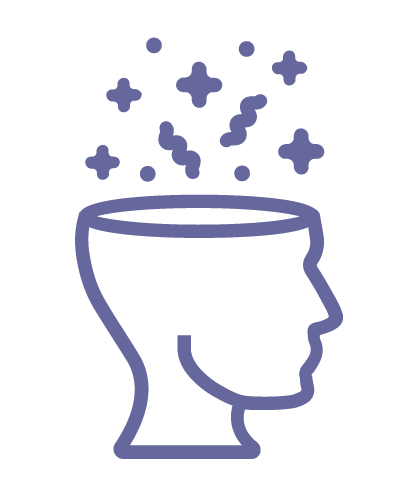 Learning beyond the classroom: cooking classes and field trips are included.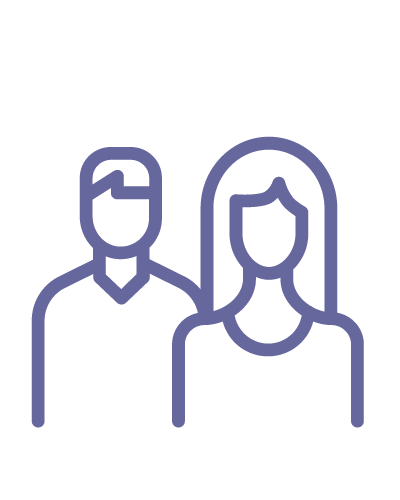 Academic excellence & personalized attention (max. 15 students per class).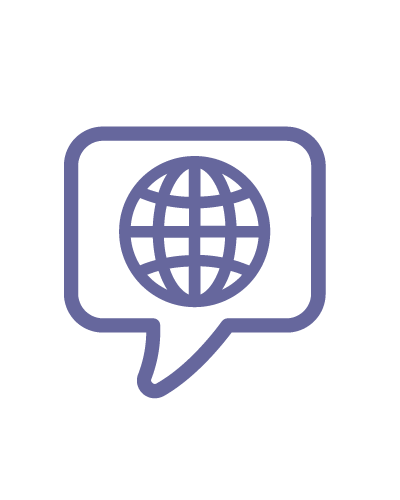 Experience culture every day alongside Spanish classes for all levels.
In the very heart of Barcelona
Just step outside the ALBA  and you will immediately experience what the city has to offer. You're a metro away from your apartment, the beach, or a trip to one of Gaudi's finest works.
The ALBA school facilities, located in the center of Barcelona, have been carefully designed for the optimal study abroad experience. Open 24/7 and with spaces ready for both work and leisure, you will find these are the perfect headquarters to accomplish all of your international goals.
Charles Harris-Inman
Executive Director
Charles is a peoples' person. Raised in Portland, Oregon, he is pretty savvy when it comes to the Mediterranean lifestyle and professional life. He has been directing ALBA since 2004. Charles and Co-Director and wife Tracy have lived in Barcelona since 1998 where their three sons were all born. Charles directs and manages the ALBA program including recruiting, curriculum, professor relations, student housing, social programs and interface with the Office of International Affairs at Portland State University, the University of Washington Foster School of Business, and other university study abroad offices. Tracy coordinates information inquiries and other aspects of on-site scheduling and coordination. With more than 20 years in Spain, living abroad has proven to be an exciting and highly positive experience for them and they are genuinely excited about sharing their experiences with all students.
Tracy Harris-Inman
Co Director
Tracy has lived in Catalunya, Spain since 2002. She started as the Site-Coordinator of ALBA in 2004 and became the Co-Director of ALBA in 2014. She keeps busy raising her and Charles' three boys in Girona city and plays an integral part behind the scenes of ALBA in addition to being the owner and co-manager of Spanish Trails Tours and Events.
Xavier Purificación
Program Manager
Xavier was born and raised in Barcelona but he has lived and studied abroad in places such as Sweden, United Kingdom or Argentina. He is bilingual in Spanish and Catalan and he also speaks English and French fluently. He brings to ALBA more than 14 years of management experience in the fields of international education and research projects. Before coming to ALBA, Xavier was the MBA Coordinator of EU Business School, a private Swiss Business School. He has also worked as International Relations Manager at the Universitat Politècnica de Catalunya (ETSECCPB), Senior Research Manager at Universitat Rovira i Virgili (URL) in Tarragona, and as Finance and HR Manager at IES Abroad Barcelona, among others.
Xavier received his Bachelor's degree in Business Administration and his Master in International Business from Universitat Pompeu Fabra. He also holds a Bachelor's in Communications by Universitat Oberta de Catalunya. Despite his business background, Xavier's passion is international education. As ALBA program manager he works in a wide variety of areas, including academic planning, faculty coordination and students advising.
Xavier loves travelling, socializing and getting to know new cultures. He likes to be aware of international affairs and is interested in social entrepreneurship and business ethics. Other interests include sports, scuba diving and marine biology, hanging out with friends and showing the best of his home city, Barcelona.
Marcela Hurtado
Student Services Coordinator
Marcela is originally from Manizales, Colombia. Her first opportunity to travel was through an exchange program to Seattle when she was 15 years old, and she immediately fell in love with travel and experiencing new cultures.
She moved to Bogota to study architecture, work for a while and then decided to move to Madrid to specialized in Architect and interior design proyects.
Then she moved to Barcelona, where she felt in love with the city and mediterranean culture! She studied artistic jewelry in la Llotja.
In her free time, Marcela loves cycling, going on long walks (Mountain and sea), making jewelry and spending time with friends.
Simon Chapman
Marketing & Communications Manager
Simon is a weird mix. Part Chilean and part English, he has been living in Barcelona since 2008 when he fell in love with the city and decided to stick around. He enjoys seeing you having fun and is always sharing the latest news and scoop on events and cultural activities.
He is an experienced Art Director and hands-on Graphic Designer. Enjoys working ALBA's Social Media, loves productivity and workflow optimization and is a strong defender of collective intelligence.
Simon is a true explorer, he loves riding his bicycle around the city and enjoys swimming in Catalunya's coves. You will see him at his best when cooking a BBQ for his friends or taking a trip in his Volkswagen T3.
Filippo Botti
Half Italian, half Brazilian, and entirely energetic, Filippo loves to share his enthusiasm for Barcelona with all who visit the city. Raised in several parts of Spain, he has spent the majority of his time in Barcelona since 2005, with a long interlude living and sailing in the Balearic Islands in the middle. Having earned degrees in Philology and Spanish Literature, and a Master in Management of Cultural Heritage, Filippo has wide international professional experience. For the past four years he has been guiding tours all over Catalonia. In love with the sea, the forests, the mountains, he also has a passion for history and… people! Filippo loves to learn more about the world by exchanging information, experiences and outlooks with others. He splits his time between being "in action" with travelers and working behind the scenes helping with the management of Spanish Trails.
Isabel Pereira
Isabel was born and raised in the northwest of Portugal, surrounded by the sea and the mountains, and developed a strong attachment to nature, great weather and delicious food. After a fair amount of time spent visiting and living in different European cities, Barcelona became her new home.
Isabel now combines her background in Communication, Journalism and Multimedia with her passion for the Travel sector. When she's not traveling around herself, she's helping you plan the most exciting and memorable experiences in Spain!
Besides solo traveling, Isabel loves outdoor concerts, wine, books and podcasts. She also likes to think of herself as a star in-house DJ, while she daily imposes her playlists to her patient colleagues in the office.
Donors Plan
At ALBA we strive to make study abroad accessible to everyone. But we can't do this alone. We need your contribution to provide the next generation of leaders with equal opportunities.
All donations go directly to scholarships for students with financial need, cultural excursions, academic tuition and more.
You may also want to know about:
Still, have questions?
Excellent, we love those. Leave us a message and we'll get back to you as soon as possible.
Much to consider?
We get it… These kinds of decisions sometimes take time. Please tell us who you are so we can provide you with all the answers you are looking for. Let's talk, no strings attached.