You may be wondering whether 2021 will be the right time to study abroad in Barcelona. Here's a shortlist of reasons that might help you decide.
5) See the city like never before.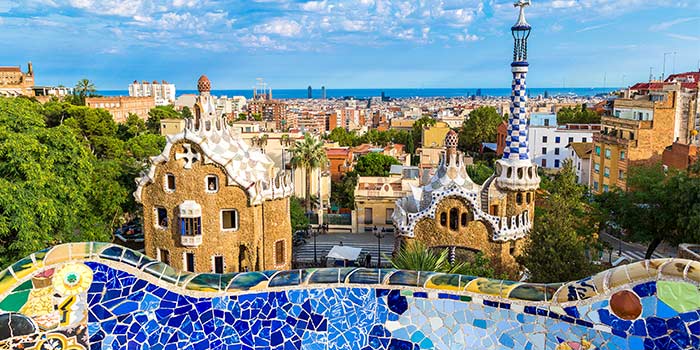 There's no fooling anyone, Barcelona is normally an incredibly busy city. With thousands of people arriving daily to see the architectural wonders, taste the exquisite food, enjoy the cultural aspects of Mediterranean life, and of course, the city beaches, the streets, café terraces, shops, and landmarks are nearly always crowded.
Immediately following the onset of the COVID-19 pandemic, tourism in Barcelona came to a complete halt. Although this has been damaging to the local economy, the silver lining has been that locals have the opportunity to see and experience the city in a way they haven't been able to in decades: free of crowds! Barcelona's uncomparable beauty can be truly appreciated when you are living life at a slower pace.
Right now, it's easier than ever to explore all the hidden corners of Barcelona's quaint neighborhoods and enjoy the historical sites. Although we do expect a gradual increase in visitors returning to the city in 2021, crowds will be significantly smaller than pre-pandemic levels and are likely to stay that way for a while. There will be fewer queues, fewer people enjoying coffee in the charming plazas or looking for the perfect spot for an afternoon break on the beach or boardwalk, more space in the museums and inside the numerous architectural wonders of Gaudí…basically, you'll have a much better chance of enjoying the city like a local!
4) Take in-person classes.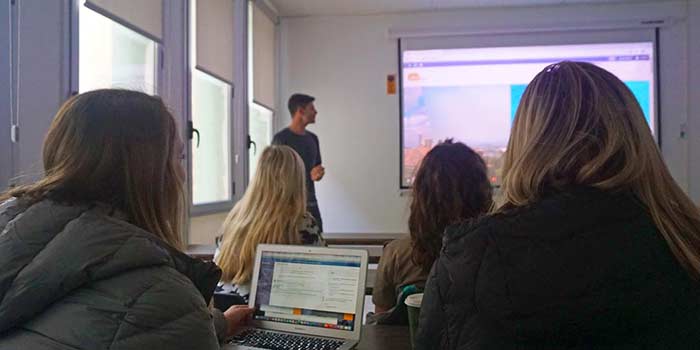 It has become obvious now that not every school is willing to, or has the capacity to, offer in-person classes during this pandemic. It can prove difficult when you are dealing with the idea of thousands of students coming and going from campus every day. The fallback plan –online classes– has become the most viable option for many universities.
Since this all began in March, we have all learned about the pros and cons of e-learning. Although it is often a very practical solution, when stuck in a virtual classroom with up to two hundred students, one tends to quickly lose interest, especially when we are faced with endlessly-long class sessions.
So what if we told you that you can take in-person classes in a safe, contained environment? ALBA's small-group strategy makes it possible.
It is no secret that ALBA has always promoted a small-group experience, with up to 60 students per term and no more than 15 students per class session. But with today's current challenges, it stands out that this is the model to follow, as it is exactly this factor (combined with ample square feet per student in our school facilities) that allows us to be able to continue offering in-person classes, while also carefully attending to each student's particular needs and concerns.
If you are looking forward to attending classes in-person in 2021, what better than to start gradually with a small group of fellow students in a safe and friendly international environment?  Submit your application, now, to study abroad in Barcelona!
3) Now more than ever: Put your resilience to the test.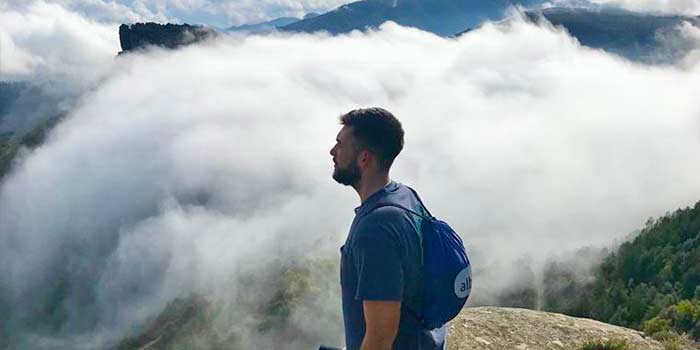 There is so much talk these days about change, and how important it is to be able to adapt and adjust to the challenges that we're confronted with. Change is not a new thing, but it's definitely trending these days due to all of the most current, pressing issues: global warming, artificial intelligence, big data, pandemics. Although it is often hard to assume all of these challenges, there's no doubt about it, they are OURS to face.
At ALBA we believe that your generation is one that is learning to build a society and live in a manner that is more resilient to change, allowing for flexible, more adaptable ways of life. But this requires individual resilience. We fail numerous times in our attempts to adapt, but we learn and stand up stronger, more prepared and ready.
"To triumph at life is to learn to stand up again"

"Triunfar en la vida es aprender a levantarse"
-Pepe Mujica, ex-president of Uruguay
Perhaps for you, 2021 will be the perfect time for you to test your own resilience and increase your ability to adapt by studying abroad? At ALBA Study Abroad we are ready to provide you with the necessary support and infrastructure for you to take on this challenge responsibly and in the safest way possible.
2) Gain global perspective.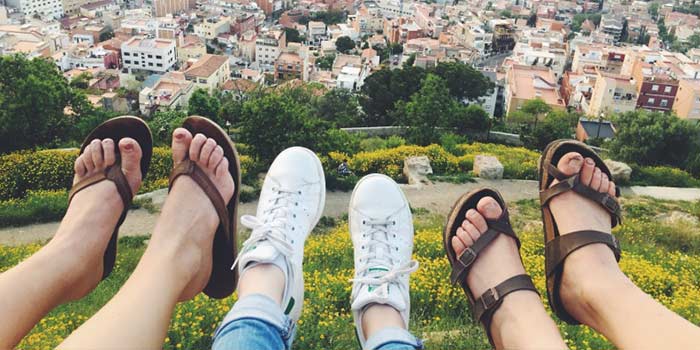 The sense of being 'locked up' in 2020, is something that has been experienced across the globe. And although we might have learned quite a lot about ourselves from it, there is no doubt that most of us are really eager to broaden our horizons. And at risk of sounding selfish, one could even say: "We owe it to ourselves".
It's hard to be certain about the perfect time to begin traveling again, but when we do, we'll be treating ourselves to the opportunity of rebooting our minds. Simply by looking at the world from a different perspective and experiencing different cultures, we'll be able to hit the reset button.
A change of scenery is great for your emotional health, as well as for your personal growth. These past nine months have been full of changes in perspective, shifting priorities and personal growth for the majority of people on the planet, and each individual you may come into contact with would have his/her own particular perspectives and key lessons to impart, based on what they experienced during this pandemic. You would have the opportunity to gain distance, to perceive your reality from afar, to analyze and contrast this past year with the goal of finding conciliation and emerging a wiser, stronger person.
This leads us to the number one reason to study abroad in Barcelona in 2021…
1) Build a better future for yourself and others.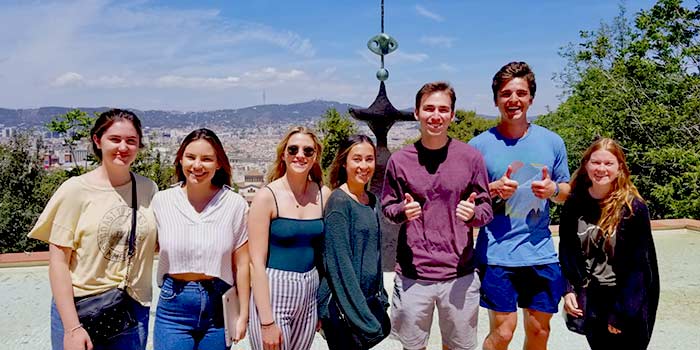 Much can be debated about whether it is crucial to sustain study abroad during a global pandemic, but there is one thing that goes undisputed: studying abroad is a life-changing experience. It will leave you better prepared for future challenges in a global setting. It will grant you the awareness of your surroundings and the world beyond.
At ALBA, we believe that by meeting new people and experiencing new cultures and lifestyles, you will learn to understand and embrace diversity, build bridges that facilitate global understanding and manage challenges outside of your comfort zone. We believe that with this heightened level of understanding, you will find the perspective required to navigate the challenges we are faced with in today's world and look forward to thinking outside the box.
You have the final word
Now that we've given you five good reasons to consider studying abroad in Barcelona in 2021, it's up to you to weigh your options carefully and, above all, go with your gut! We are available to answer any questions that you might have. Additionally, we recommend that you keep an eye on the following websites for up-to-date information regarding changes in travel restrictions and health considerations:
Don't hesitate to contact us with any questions or concerns!