By: Courtney Finnigan and Lizzie Triplett
First impressions and challenges of studying abroad in Barcelona are different for everyone, but these are some of the ones students have experienced so far. Barcelona is one of the most popular destinations in Europe. People come to experience the vibrant and exciting lifestyle, the unique architecture and the rich culture of the largest metropolis on the Mediterranean Sea. It's not surprising it attracts over 9 million visitors a year! Some first impressions and challenges that come with studying abroad are listed below: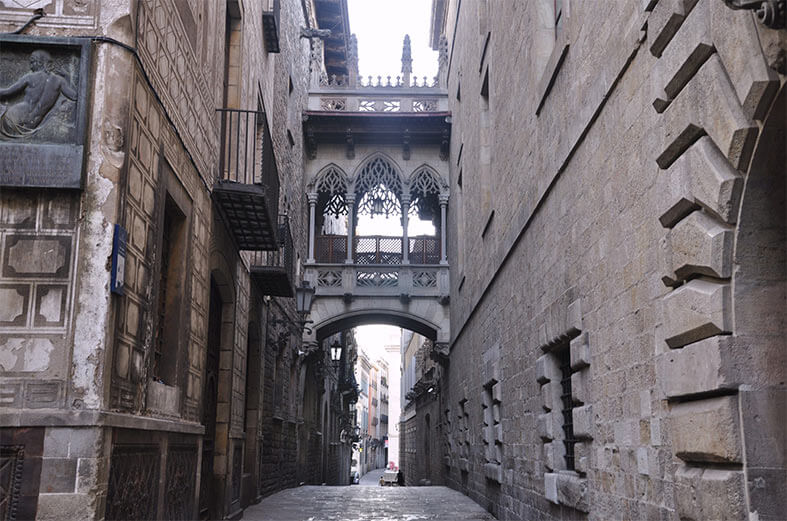 The first and most obvious thing you'll notice upon arriving in Barcelona is the difference in the physical appearance from home. Colorful laundry is hung from every porch and railing on the tall, beautiful buildings in the Gothic Quarter. The tiny streets are filled with hidden restaurants and shops that make every day a new adventure. Gaudi's work which is some of the most amazing and unique architecture in the world, is shown all throughout the city. Almost every day, you'll be able to find another building designed by him just by going on a walk.
If you're a dog person, you'll be happy to know that dogs are everywhere here! Because a lot of supermarkets, offices, café-bars and shops do not allow dogs to enter, it's totally normal to see pet dogs left outside. Your first impression of pets here will be influenced by how they sit out in the open and wait patiently for their owners to come back outside. Since owners train their dogs a little bit differently here, a lot of the times the dogs don't even need to be on leashes; they walk side-by-side to their owner down the streets.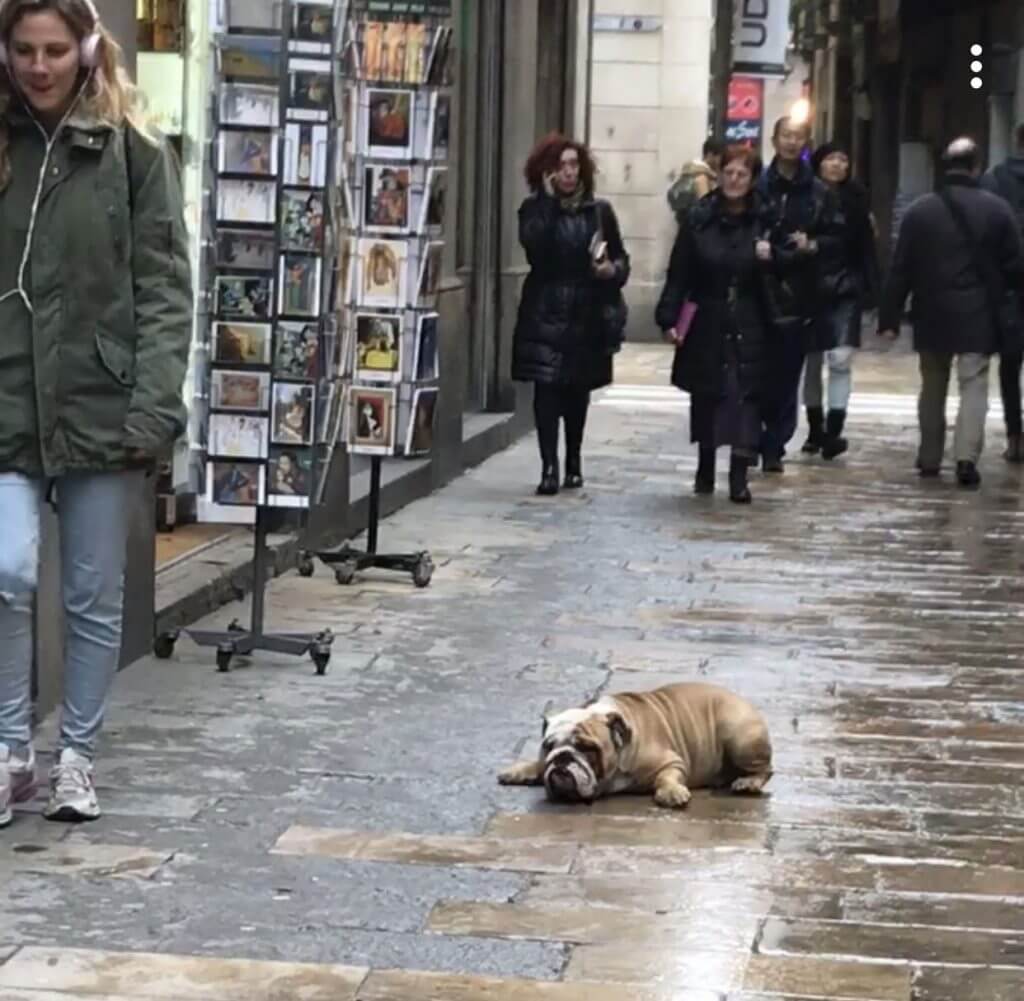 Barcelona is a city that never sleeps. Typically, people like to go out at midnight or after and don't come home until the sun is out. The first night I stayed in Barcelona, I was surprised at how loud it was outside. I looked outside my window and saw bright flashes across the way, three girls were taking pictures out on their porch. I looked down and saw there were people flooding the streets, laughing and enjoying themselves. This is true for all of Spain, however Barcelona is most known for its nightlife. Just because the city doesn't sleep, doesn't mean the people don't! A lot of people enjoy taking "siestas" in the middle of the day. That's a first impression I can get used to!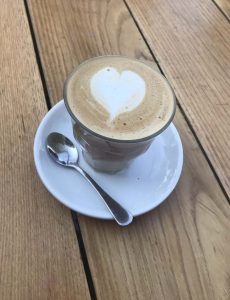 Do you love picking up your morning cup of coffee from the local coffee shop on the way to school? If so, you might just have to adjust that habit when coming to Barcelona- which could be a challenge of studying abroad. Coffee to-go is not a thing here. If you are lucky enough to find it, it will normally cost extra and you'll quickly be labeled as someone who is not from Barcelona. Locals love to take their time and enjoy their cup of coffee over a long conversation with old or new friends.
If you have been known to be a bit "directionally challenged" at times, you might struggle to find your way around here in Barcelona the first couple of weeks. A lot of the small, hidden streets look similar to each other and it's not hard to get confused when trying to find that same place you went to get churros and chocolate last week! Luckily, like anywhere, you will figure out buildings and places that stick out to you, such as the Barcelona Cathedral, in order to learn the general area. Walking around and exploring with no endpoint in mind will help you learn your neighborhood and your way around Barcelona better.
One of the most challenging and frustrating things here in Barcelona is that water is not free at restaurants. Normally, a glass or bottle of water will cost you around two Euros, which adds up! Save yourself some money, and carry a water bottle with you. Constantly having to buy water when you are out and about makes it a lot easier for you to just not drink it and get dehydrated.
Another challenge of studying abroad in Barcelona is actually setting aside time each day to work on homework. Try not to forget that you're STUDYING abroad. To your advantage, a lot of times students say that classes abroad are a lot less challenging than their normal classes at home. However, those tests, presentations and papers can easily sneak up on you if you do not take a little time each day to spend on schoolwork. Buying a planner will be beneficial towards you so that you don't lose track of when things are due. If you work hard while you're here, you'll be surprised at how much studying abroad will benefit you in your future.
Studying abroad in Barcelona is a truly amazing experience and one that students should make the most of. Spain is one of the most popular study abroad destinations, and for good reason – it is rich in history, culture and it allows students to finally put to use a language they've most likely learned in high school! What will your first impressions and challenges of studying abroad in Barcelona be?