By Haley Tschohl
Over my time living in Barcelona budgeting was always on my mind, the thought of going somewhere for three months and not working gave me anxiety. As soon as I got to Barcelona, my roommates, and I started to think of ways we could fit budgeting into our lives abroad but still have the best experience, try the most amazing food and travel. First, we found that grocery shopping together and cooking at home during the week was saving us a lot of money. Since we had weekend plans we would wait till the weekend to eat out and treat ourselves. Using this tactic was a way that we could still experience different foods and cultures but also save money where we could. Through my time here I want to show you how you can still enjoy food, and experiences but save.
Group dinners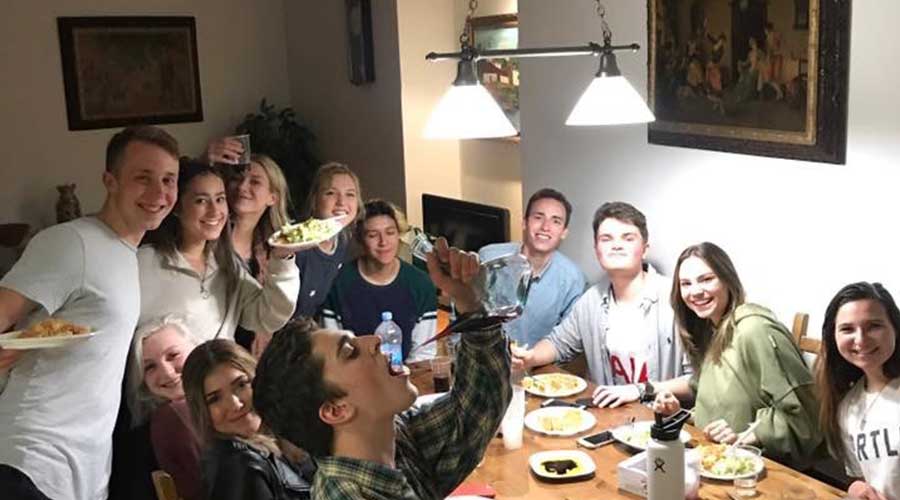 We found that group meals were a great idea when budgeting but also you get a yummy meal and interactions with friends out of it. Since we were here in the Spring we got to spend Easter together, we decided to get all the people who weren't traveling together to join us at our place for a nice Easter Brunch. We hosted it at our apartment but everyone who was coming over was assigned to bring a dish, we ended up spending about €8 each and had a feast.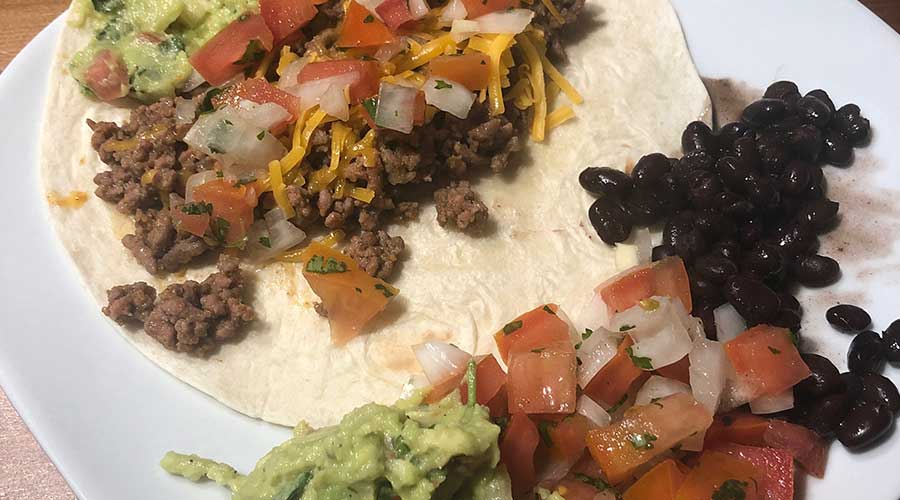 A few other nights we held what we like to call "family dinners" where we would all pitch in and make dinner as a group. The first time we did this we did taco night, feeding 12 people is hard so tacos were the perfect solution. In our tiny kitchen, we all collectively were able to make a meal that we will remember for a lifetime. Lastly, we had pasta night, Jack who is studying abroad with us learned how to make Penne Vodka pasta before he came and wanted to make it for all of us. Though we were skeptical to how he was gonna make such a unique dish for so many people we all helped in the kitchen. Some were making a salad while others were making garlic bread so he could focus on his pasta. The final product was amazing, minus that we burned all the garlic bread but from these experiences, I have learned that even when you're budgeting there are no limitations for having fun.
Coffee
Yes, there is Starbucks here but who would want that when you can get better local coffee for half the price! On almost every street you will come across a cafe with delicious cheap coffee ranging in prices depending on your order. My order is usually a latte, sometimes iced if they offer it. When getting a latte the sizes are pretty comparable to the states' sizes, but if you were to just get a shot of espresso which is usually about one euro it comes in a cute little cup.
On the low end: €1.50 café con leche at El Mos
On the high end: €2:50 cappuccino at El Magnífico Roasters
My favorite place: Lato Café, because they are so hip, the venue is really nice and the coffee is delicious. It's also the perfect spot to meet with friends for brunch!
Tapas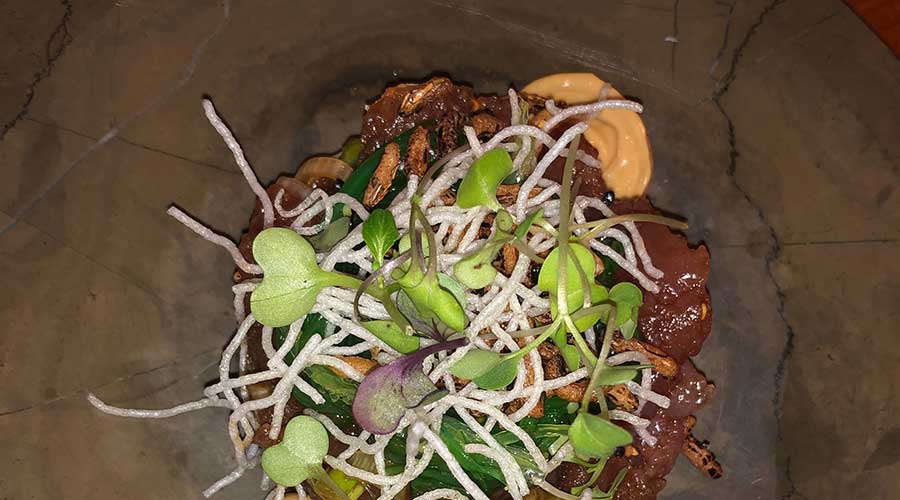 Whether you and a friend feel like going out to dinner for a night or your parents are in town tapas are an amazing way to experience many different types of food. Smaller dishes but are meant to be shared with friends and family. In the states we have appetizers or happy hour, tapas are similar but better. Some affordable places to go with friends are Tapeo which has a variety of dishes ranging from just €6 to €22 if you're feeling fancy. My roommates and I went there one night and ordered about 5 different items and each got a glass of wine. We ended up only spending about €15 each and we were very full! Sensi Gourmet tapas is ABSOLUTELY AMAZING but the dishes are pretty small so it becomes more expensive once you have to buy more dishes so I recommend you bring your parents to this one so you're able to try all the delicious items!
Burgers
Right on the beach, they have a variety of decently priced burgers from chicken, veggie, tuna, and beef with egg! It's a must try – my favorite is the INFARTO with cheese, bacon, sunny-side up egg, straw potatoes, and truffle mayo… it's to die for!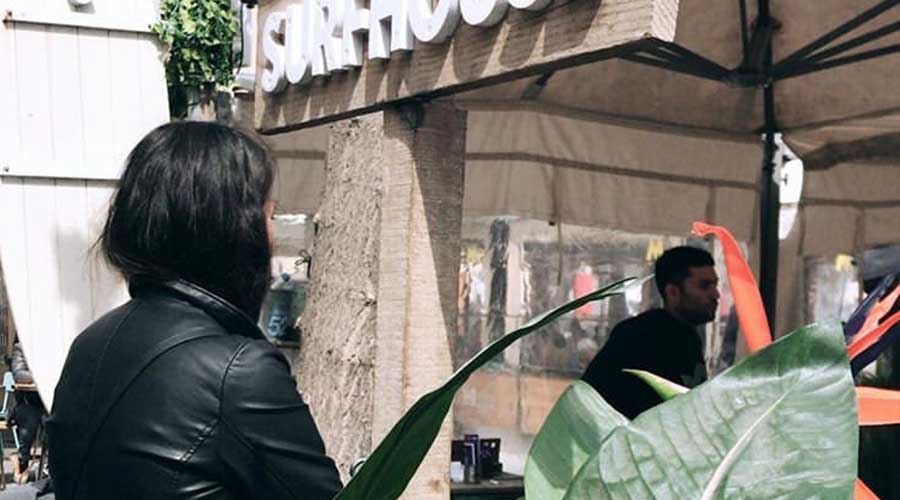 Bunsen
Located in the Gothic, Bunsen is a great place to go when you're feeling lazy. On Sundays, we loved getting take out and bringing it back to our flat. Their menu is really simple either you get a hamburger, double hamburger, cheeseburger, or double cheeseburger with your choice of lettuce, tomatoes, pickles, onions, ketchup, and mustard. For fries, they have hand cut, shoestring, and sweet potato! I always get a cheeseburger, with everything but tomato and shoestring french fries… so delicious! Gluten/Paleo free options!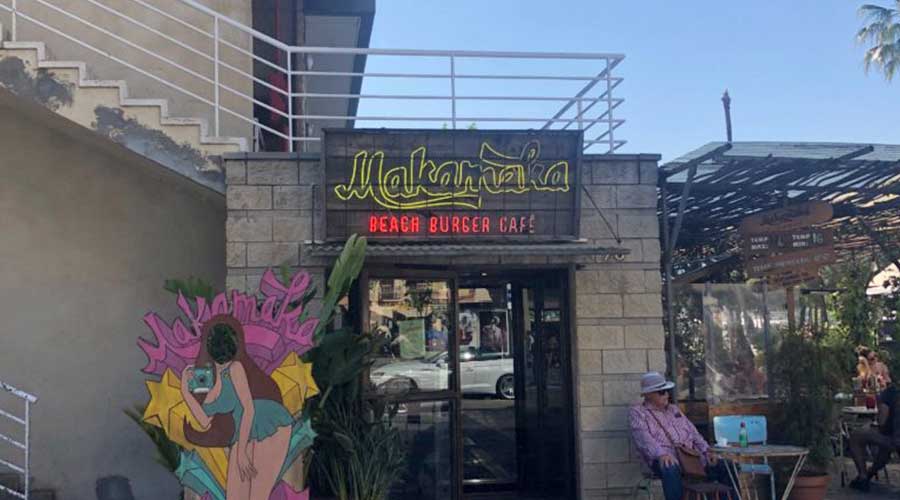 Located between the marina and beach has a variety of different burgers, it is always so hard to choose! Everyone's favorite is always the Big Maka it has grilled peppers, bacon, caramelized onion, cheddar cheese, and BBQ sauce.
Museums
Admission is free every Thursday from 6 pm to 9.30pm, and the first Sunday of every month from 9 am to 7 pm, as well as all day May 18th and Sep. 24th
Admission is free every Saturday from 3 pm, and on the first Sunday of every month. Admission is also free 24 Sep, as well as on 18 May, coinciding with International Museum Day
Admission is free every Sunday from 3 pm and all day the first Sunday of every month. Other free days include  Sep 24th and May 18th
Admission is free every Sunday from 3 pm, and the first Sunday of every month from 11am-8pm, as well as May 18th and Sep. 24th
Admission is free every Sunday from 3 pm to 8 pm, and on the following dates: Feb. 12th, May 18th, May 19th, and Sep. 24th
The Macba does not open for free on Sundays, but on Saturdays from 4 to 8 pm. Do not miss the opportunity!
Parc Guell is usually about €7.50 and you have to buy tickets in advance but if you want to go right around sunset during the winter season admission is free after 20:30 pm and in the Summer season 21:30 pm!
MACBA & The Picasso museum are a must! MACBA shows the beauty of contemporary art in a simplistic way & the Picasso museum is an experience of what he was like as an Artist by looking at the amazing art he has created and his story.
Party/Bars
There are tons of fun bars and clubs around Barcelona, but they can be expensive if you're not used to paying a cover charge. My suggestion would be to go to as many local bars as you can and save clubbing for special occasions. Sometimes you will be able to get into some clubs for free but bars are usually always free. One of my favorite bars, since I've been here, is called 33|45, it's a local bar and the beer and wine are cheap. Great way to meet locals and just hang out with your friends. CocoVail Beer hall is another bar that has decently priced drinks, €.50 wings on Monday nights and tons of games for you and your friends to play.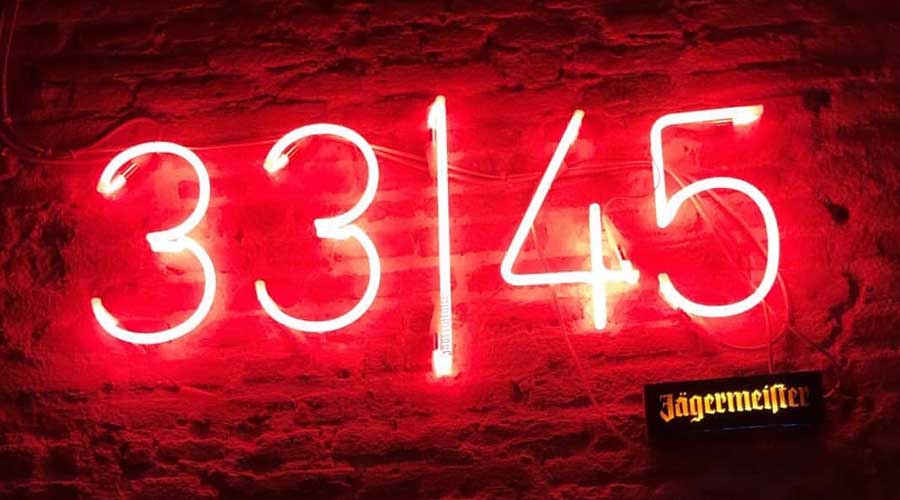 Wine
Vila Viniteca
33|45 Bar & Gallery
Barceloneta Sangria Bar
First Cocktail Bar Barcelona
Vistro49 Wine Bar
All amazing places to just grab a glass of wine for cheap!
Traveling
We waited till we got here to plan out all our weekend trips since the price of flights doesn't really change. Overall flights are pretty cheap going to different countries,  in comparison to flying around the United States. Budgeting played a huge role with luggage, one way we were able to save money was always bringing a carry on since they were free. We mostly flew Vueling and you can have one personal item and a larger item. Also when checking in have them allocate your seats because you may not get the best seat but let me tell you paying €20 to sit in row 5 isn't any better than sitting in row 20.
For sleeping accommodations we always research all of our options before booking our tickets, sometimes Airbnb would be the best option for the number of people we had but for places like Germany for Springfest and Amsterdam hostels are the way to go. As I've stated previously you do a lot eating out while you're on weekend trips so we would save our money by cooking during the weekdays and then treating ourselves on some weekends.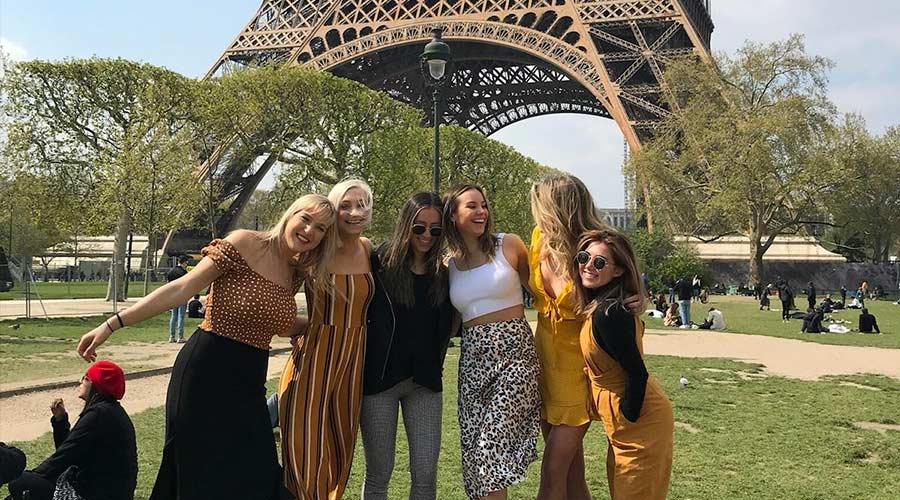 Moving around
As a whole Barcelona is an amazing city to see and so many of the beautiful attractions are free, almost three times a week, my roommates and I would just go down to Barceloneta and lay on the beach.  Or we would walk around El Born, El Raval and Gothic Quarter just admiring the architecture.
---
 Save for when your parents come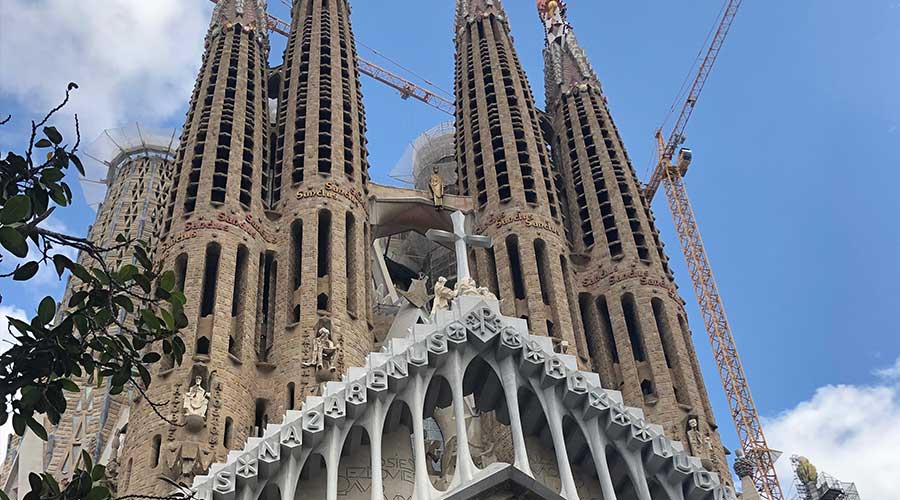 This is a must see but it can be expensive when you're on a budget, so I highly suggest to wait till your parents get here to see it because they will love it as well!
---
Movies
Monday – € 5 / day
Tuesday – € 5 / day
Wednesday (spectator's day) – € 4'5 / day
Thursday – € 5 / day
Friday – € 7 / day and € 6 / night session
Saturday – € 8'5 / day and € 6 / night session
Cinema in original version with subtitles
Also known for being able to see up to seven movies in one day, when you buy your ticket it gives you access to the cinema for the whole day.
€8.50  – normal ticket (Friday – Sunday)
€6.50 – normal ticket (Monday – Thursday)
€6.50 – for people over the age of 65
Some movies are subtitled in Spanish, you just have to check on their website when you're viewing showing times.
€4.90 – normal ticket
€6.00 – on public holidays
€4.90 – children under the age of 12
€4.90 – people over the age of 60
€23.00 – family ticket (2 adults and 2 children)
All movies are said to be subtitled in Spanish, you can check to make sure when you are selecting showing times as well.
Beauty
Nails
French Kiss (Expensive)
Sakura Nails (Inexpensive)
Both do an amazing job, just depends how much you'd like to spend on a manicure/pedicure & what kind of budget you are on.
Fitness
Usually, for fitness, I just love to run from the Gothic Quarter down to the beach, run a little on the beach and then come back. Then I bought a yoga mat at El Corte Ingles and do small workouts in our apartment. Some of my friends decided to get a gym membership which is at CEM Colon, €180 for 3 months, €120 for 2 months and €70 for 1 month. Other gyms such as duet fitness have similar prices but if you enjoy running, you save a lot of money by just running on the beach, you also have an amazing view!
Transportation
Walk, walk, walk wherever you can or take the Metro or Bus
The best pass to buy is a T-10, you get 10 rides for about €10, you can use this pass on the Metro and Bus. If you forget your pass or don't have one it is €2.20 to ride the bus or you can buy a day pass on the metro!
You save a lot of money by using public transportation that is offered to you, the bus and metro system is very developed in Barcelona and easy to use if you have Google Maps. We would tend to leave Taxis for going to clubs and bars since it is dark out and you're traveling in smaller groups.
Save some money for your last week, my close friends and I that were here studying abroad all decided to treat ourselves to a well deserved dinner after finals!