Before you get on that plane…
Navigating life in a new country while studying abroad can be tricky. After living in Barcelona for 3 months, I've found apps that have made the transition much easier and opened my eyes to all the amazing things there are to do and see here. Here are some of the best free apps I recommend you try out to make the most of your time abroad.
Language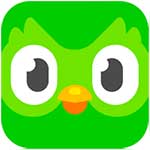 Duolingo: Used all over the world, this app is one of the best out there for language learning. I suggest getting into a habit of using it to practice Spanish for a few months before coming to Barcelona if you have little Spanish experience. If you set a goal for yourself of even just 10-15 mins per day on this app it will go a long way.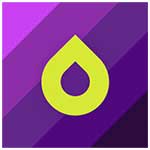 Drops: This app only lets you practice for 5 mins per day and will help you significantly increase your vocab in your target language. It's divided into categories so you can focus on the words and phrases that apply most to your life and interests.
DeepL: This is just an online translator that is more accurate than Google Translate. Heads up though, online translation can be super helpful in a pinch but don't trust everything you read on any translator out there because some words or phrases just don't have an equivalent between languages.
Travel & Transportation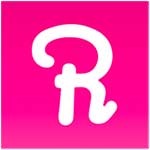 Rome2Rio: If you just put a starting point and an endpoint in this app, it will show you all the possible ways to get there. It also shows approximate times and prices, as well as links to the websites where you can see timetables and buy your tickets for buses/ferries/trains/flights/etc. Since Barcelona has an international airport, you have easy access to the rest of Europe while you're here!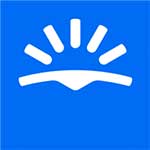 SkyScanner: Great for comparing flight options between any destinations. Use this app to search for cheap flights, but it's always best to buy your plane tickets directly from the airline website once you find the deals if possible.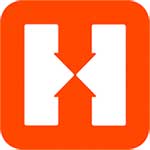 Hostelworld: Youth hostels are great places for young travelers to stay and often have many accommodation options available, from large shared bunk rooms to smaller dorms and even private hotel rooms. The best thing is that they're usually very cheap and this app shows you all the best options in the city you're traveling to, as well as lots of honest reviews for each one. Most of them also have very flexible cancellation policies if your plans change.
Cabify: Since Uber is not fully operating in Barcelona, Cabify is your next best option for getting around the city quickly and safely. It works the same as Uber, instead of hailing a cab on the street, you have one scheduled to come pick you up and take you where you need to be. They also offer a student discount on your first three rides! (Note: for daily public transportation that's cheaper than cabs, I recommend getting a metro pass to last you the whole term, but for last minute plans or quick transportation needs, Cabify is great.)
BlaBlaCar: This rideshare app is great if you want to take a day trip outside of the city or between nearby locations for cheap. How it works is you can see the itineraries of other drivers already going to the place you want to go, how many seats they have available, and how much they are charging per seat on the trip. This app includes a way for both drivers and passengers to rate each other, as well as personal profile information on each driver and you can set preferences for during the ride.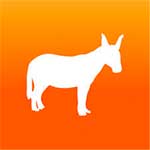 Donkey Republic: They have thousands of bicycles scattered around the city. Prices per minute are good and you can even set up a monthly plan that will give you access to an hour of pedaling (per day) at a fixed rate. You can use your passport info to sign up.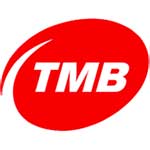 TMB: This is the official app of Barcelona's public transit system. Here you can find accurate bus schedules as well as info about delays or closures on your planned routes. You can also buy tickets through the app but keep in mind that for most tickets you still have to go to a TMB office/kiosk to pick up your physical ticket as well. (Note: Google and Apple Maps also both show very accurate bus/tram/metro schedules.)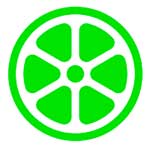 Lime: Lime has both electric bikes and scooters you can easily rent to get around the city. They are located in cities all over Europe and the world. This program is a great option for simple, safe, and sustainable transportation when traveling the world or commuting around your city.
Everyday Life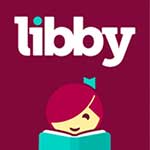 Libby: If you have a library card in the US that you like to make good use of but couldn't travel with your usual stack of books, check out Libby! This app gives you digital access to your home library so you can keep working through your book list from anywhere in the world. It works the same as a real library, you place holds on books you want and then "check them out". It's free and super easy to use, all you need is your library card number.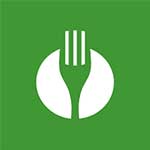 The Fork: This app makes it uper easy to check availability and reserve a table at all those restaurants you're dying to try while here in Barcelona (and many other places around Europe and the world). They also usually have good discounts on their menu when you make a reservation through the app!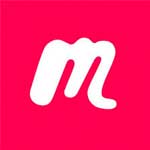 MeetUp: No matter what your interests are, on MeetUp you will likely be able find tons of people who share the same ones. From sports to hiking to art to food and more, you can find tons of local group events around the city on this app, and meet people from Barcelona and all over the world who enjoy the same things as you.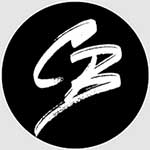 Celebreak: Love soccer? Similar to MeetUp, this app is perfect for finding games to join, whether it's a pickup match in a nearby neighborhood or a team that meets regularly to compete together, you'll find plenty of opportunities to keep soccer in your life during your time abroad.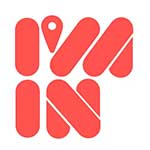 I'm In: With this popular platform you can find nearby music events in Barcelona and other places around Europe. You also have the opportunity to win event tickets and many other cool prizes while using it. Fun fact, ALBA's dear friend and former Spanish Trails Marketing intern Faye Goehner is the owner of this app!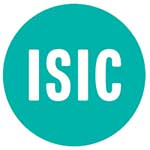 ISIC: Every term, ALBA offers the option to get a free International Student Identity Card, which has an app to accompany it that offers countless student discounts on services and things to do around Barcelona and internationally. It's valid for a whole year so you will likely find places to use it even after your time at ALBA is over.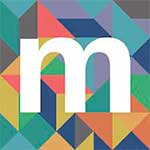 Miniguide Barcelona: I'll let this app give its own introduction – "A hip guide by locals of things to do in Barcelona: concerts, film, nightlife, festivals and other events plus great bars, restaurants, shopping, museums and more." Here is your one-stop shopping for local activities of all genres around your new city! 
Happy Cow: Struggle to find vegan and vegetarian options around the city? Many restaurants in Barcelona have no shortage of vegan and vegetarian options and this app can help you find some of the best ones. It is an interactive community where you can leave reviews and see the reviews of others to find which plant-based meals you can't miss while you're here.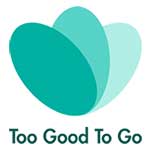 Too Good to Go: Is eliminating food waste important to you? Love a good meal deal? This app is fighting food waste all over Europe and in major US cities as well. They offer up the perfectly good food that restaurants don't sell in a "surprise bag" that costs around €5 or less. You can see what's available on the app and reserve your surprise bag directly to be picked up during a designated time window. This is a great way to help reduce the food that restaurants would otherwise toss, have a cheap meal, and try something new. 
Of course there are countless other apps out there for things to see and do in Barcelona. Start with these ones to get you out there exploring and discovering everything the city has to offer. I hope they give you plenty of options for adjusting to and enjoying life in your new home. Comment below if you find more that everyone should know about!