If you follow us on Instagram, you may have noticed a similar post every Tuesday. I called it "Tasty Tuesday", and every week I posted one of my favorite places to eat in Barcelona. My goal was to leave some recommendations for current and future ALBA students, as well as any family and friends visiting Barcelona. There are so many restaurants, that it is honestly hard to pick where to eat. Hopefully, these recommendations give you some tasty food and memorable experiences just as they did for me. If you are in Barcelona now, you should definitely go try these places out and let us know how you liked it. If you're coming in the future, remember these restaurants because these are places you are not going to want to miss out on.
¡Buen Provecho!
1. Bó de B
Carrer de la Fusteria, 14 (Barrio Gotico)
One of the best sandwiches I have ever had, and I am not joking. It makes for a quick and easy lunch or dinner. Limited seating so I recommend you take it to go. You pick and choose what meat, vegetables, and sauces go in your sandwich. Best part about it is that it only costs 4.50 euros.
My order – Chicken Sandwich with cheese, lettuce, tomato, cucumber, onion, and all the sauces.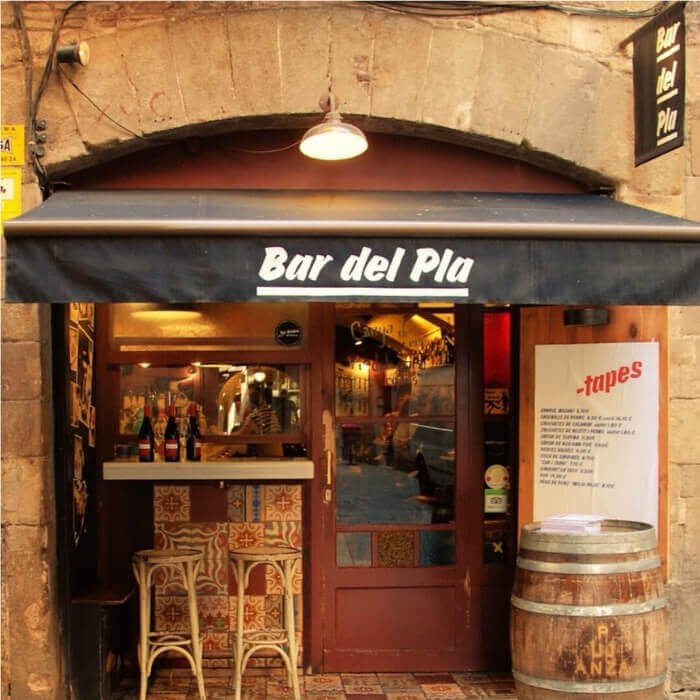 2. Bar del Pla
Carrer de Montcada, 2 (El Born)
Bar del Pla is my favorite tapas place in Barcelona. Located in El Born, Bar del Pla is a cool, cozy bar/restaurant with a great atmosphere. It was just fun to eat there plus it had really good food. The space is a little small, so if you are going with a big group, I would recommend a reservation. One of my favorite parts was the service. The servers are super friendly so ask your server for suggestions, and make sure to try whatever they recommend.
My order – The Crispy Oxtail with Foie Gras, the Tuna Tartar, the Suckling Pig "Tacos" and the "Patatas Bravas".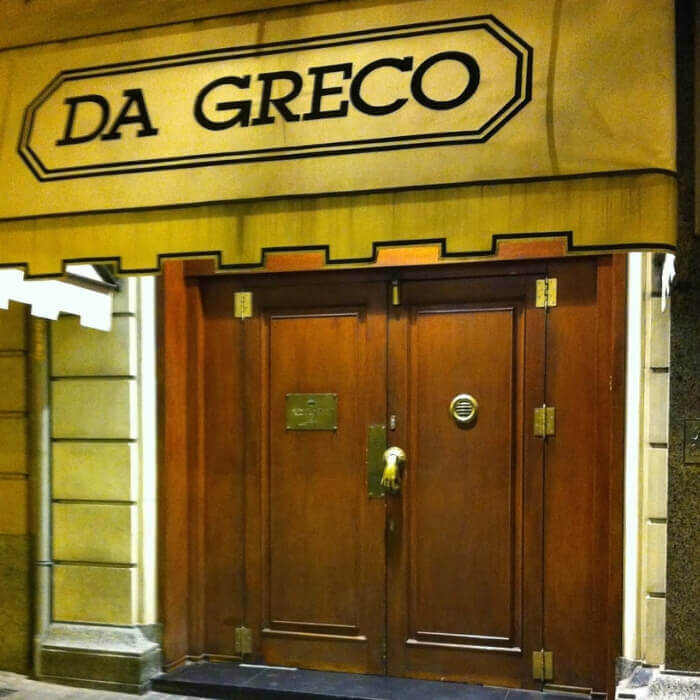 3. Da Greco
Carrer de Santa Teresa, 10 (Gracia)
This is a fancy one but it is the best pasta I had in Barcelona. Honestly, it is a pretty secretive restaurant. You have to ring a doorbell to get inside and make sure you have a reservation. However, once you get in and get your table it is 100% worth it. It is a great restaurant to go with a big group because for every dish you order, they bring out two. They bring your dish and an extra plate of it for everyone else at the table to try. Also, while I was there I saw Shakira and Pique, so you can say it was a pretty memorable meal.
My order – The Parmesan Risotto, but make sure your group orders a lot of different dishes so you can try them all.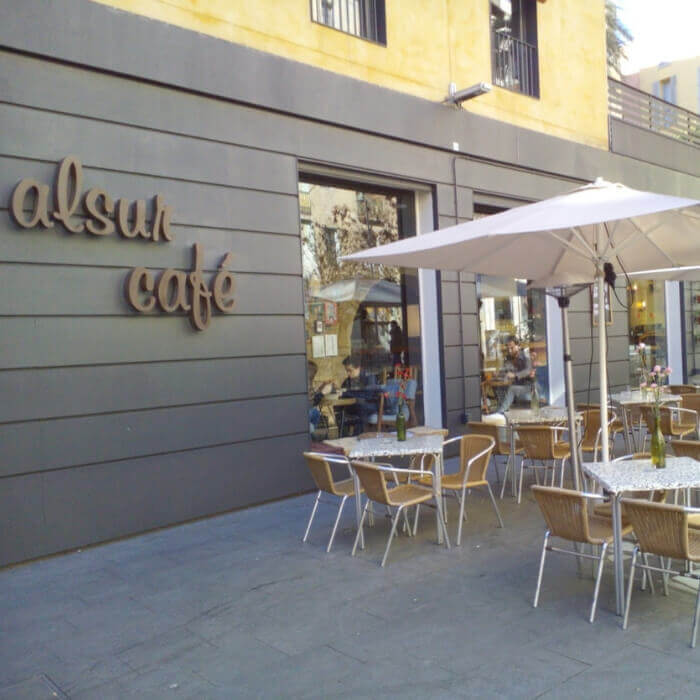 1. Alsur Café
Plaça de Sant Cugat, 1 (El Born)
Great spot for brunch. There are many locations throughout Barcelona but I went to the one located in El Born. I like this one the best because it has outdoor seating. Really enjoyed relaxing here, enjoying the sun, and eating some great food. Have a lot of interesting combinations of food, like the waffle sandwich and the donut cheeseburger, and they taste a lot better then they sound.
My order – The Grilled-Cheese-Waffle-Sandwich with Bacon, and Avocado.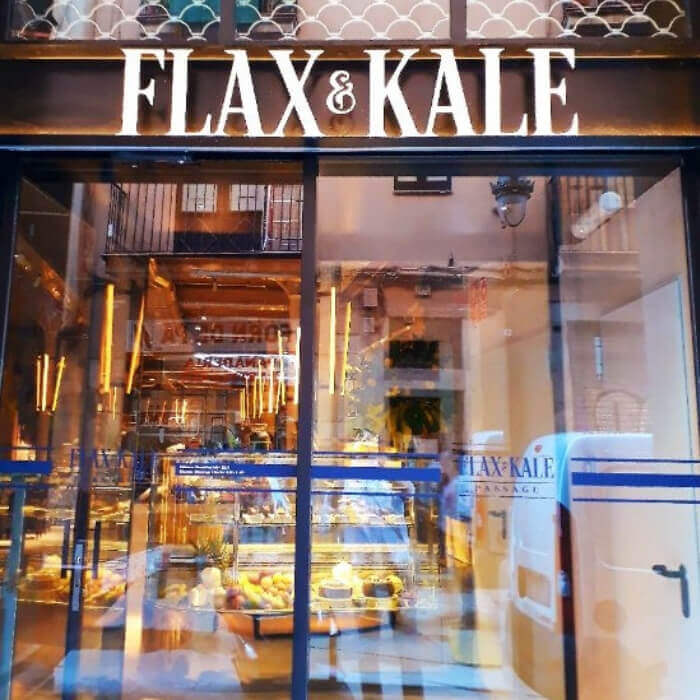 2. Flax & Kale
Carrer dels Tallers, 74b (El Raval)
This one is for my healthy eaters and my vegans out there. Flax & Kale serves numerous organic and vegetarian options that people of all ages can enjoy. They also have great drinks and smoothies like the Healthy Frappe. Their food and drinks have a great taste while being a healthy alternative to other places out there. Flax & Kale is a must-go spot on a healthy traveler's guide to Barcelona's eats.
My order – Bao Bao Benedict and the Healthy Frappe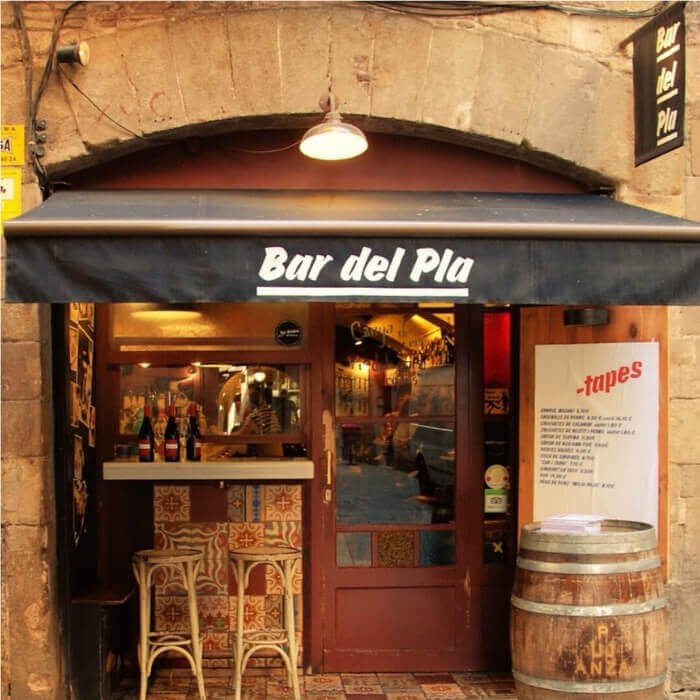 1. Bar del Pla
Carrer de Montcada, 2 (El Born)
Mentioned above in My Top 3!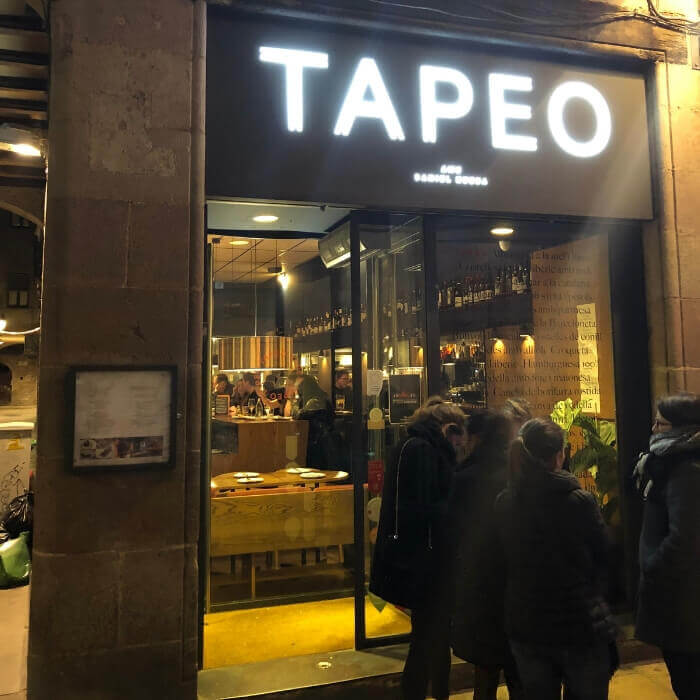 2. Tapeo
Carrer de Montcada, 29 (El Born)
Another great place to get tapas in El Born. Their food is super fresh, absolutely delicious, and definitely worth the trip. Make sure to try a lot of different options because everything I've tasted I've loved. My favorite is the sausage and mushroom cannelloni. Tapeo is a very popular place because every time I walk by it is always packed. Because of this, I would recommend a reservation if you are going in a bigger group. But definitely make going here a priority. It's one of my favorite place to get Tapas!
My order – The Beef Fillet with Chimichurri, the Sausage and Mushroom Cannelloni, and the Soy and Ginger Chicken Legs.
1. Bó de B
Carrer de la Fusteria, 14 (Barrio Gotico)
You seriously need to eat here. I'm not messing around. Mentioned above in My Top 3!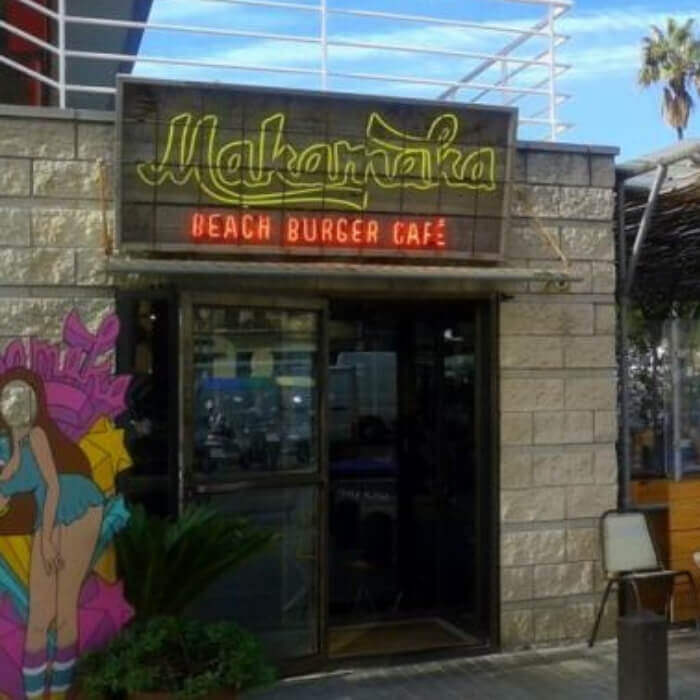 2. Makamaka
Passeig de Joan de Borbo, 76 (La Barceloneta)
Great burger place located a block away from the beach. Have a lot of different burger options, including veggie, soy, and chicken burgers. Make sure to order the Garlic & Parmesan Fries. You could honestly order the fries by themselves, they are that good. Has outdoor seating and an overall cool vibe.
My order – The Big Maka Burger and the Garlic & Parmesan fries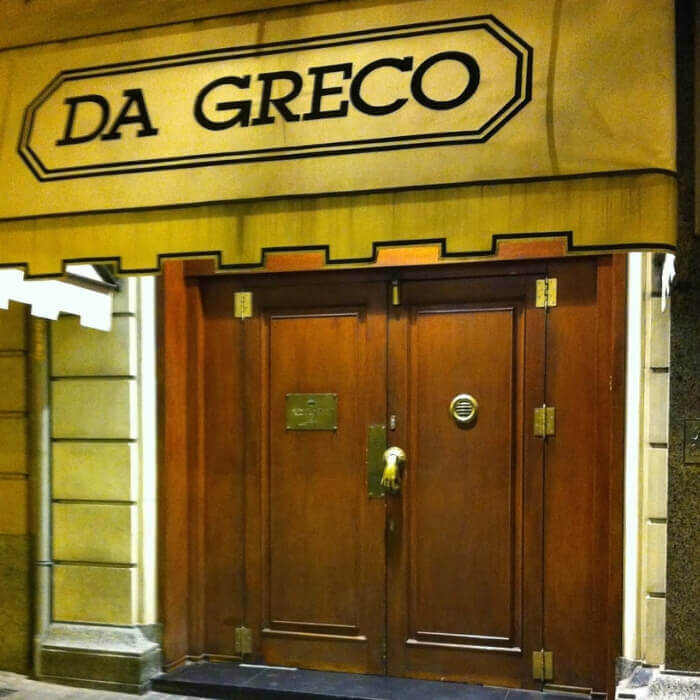 1. Da Greco
Carrer de Santa Teresa, 10 (Gracia)
Mentioned above in My Top 3!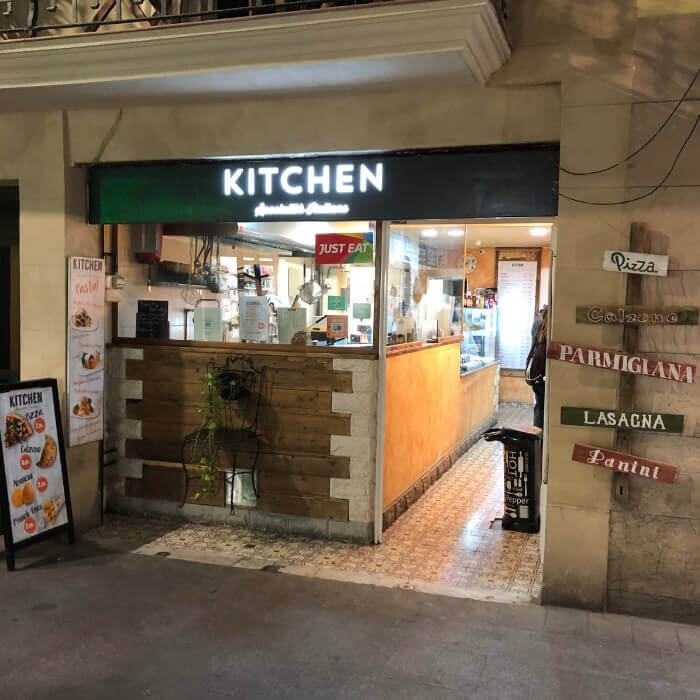 2. Kitchen Barcelona
Carrer de la Maquinista, 12 (La Barceloneta)
Little pizza place by the beach. Go in grab a slice and then go and enjoy the sunset, the water, and your pizza. Slices cost 2 euros, and they have 4-5 flavors to chose from. They also serve whole pizzas, pasta, and sandwiches. Great place to eat while you're on the go.
My order – 2 Slices of the Spicy Sausage Pizza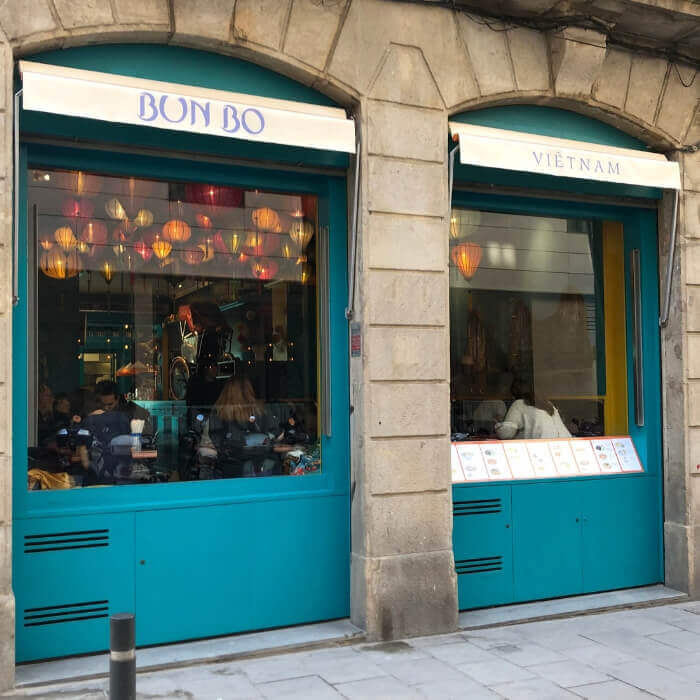 1. Bún Bò Viêtnam
Carrer dels Sagristans, 3 (Barrio Gotico)
Located just a couple blocks from ALBA in the Gothic Quarter, Bún Bò has great Vietnamese food. Good service and a cool atmosphere make Bún Bò a great spot for a quick bite to eat. Highly recommend going there in between your classes for their lunch special. From 1:00 pm – 5:00 pm you can get a drink, starter, entree, and a dessert for just 10.60 euros. Make sure to try the nem, pho, fried rice, and bánh mi; those are my favorites.
My order – Off the Menú del día = Nem, Fried Rice with Beef, and a beer / Off the Regular Menu = Bánh Mi.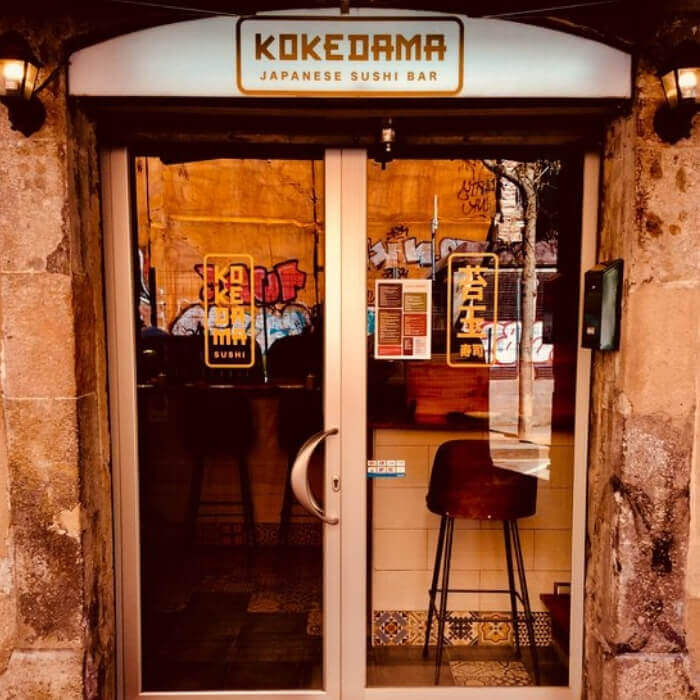 2. Kokedama
Calle Ginebra, 20 (La Barceloneta)
Sushi is one of my favorite foods, so when I found Kokedama, you could say I was excited. Kokedama does not disappoint as their sushi rolls are fantastic. It's a little expensive but that's the price you pay for great sushi. Hot rolls, niguiris, sashimis, and yakisoba are just some of the options you can choose from.
My order – The Anguila Maki roll, and Yakisoba.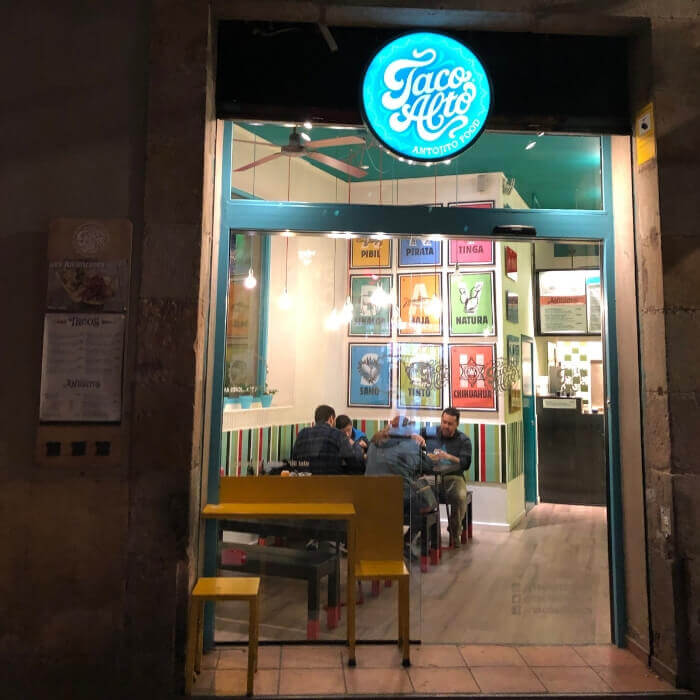 1. Taco Alto
Carrer del Portal Nou, 62 (El Born)
Absolutely delicious Mexican food in the Born District. 11 different types of tacos to choose from and you can mix and match with as many tacos as you like. About 4-5 tacos will fill you up, and you honestly can't go wrong with whatever tacos you choose. Make sure to try the Pirata tacos (Steak, melted cheese, and avocado), they are my favorite. They also serve quesadillas, nachos, and margaritas!
My order – 5 tacos total = 2 Pirata, 1 Baja, 1 Gringa, and 1 Sinaloa.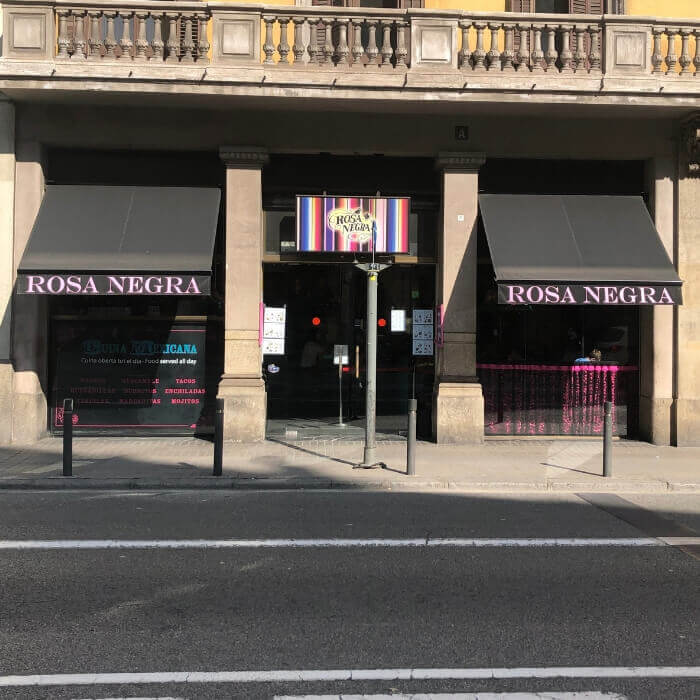 2. Rosa Negra
Via Laietana, 46 (Barrio Gotico)
Delicious Mexican food with a nice, tasty, and affordable Menú del Día. The 3-course special includes an appetizer, a main dish, a dessert and a drink for 10.60 euros. They also serve fantastic Margaritas and Mojitos for less than 4 euros each. Highly recommend going for the Menú del Día, but the rest of their menu is also very affordable and filled with delicious items as well.
My order – Off the Menú del Día = Flautas, Chicken fajitas, and a beer / Off the Regular Menu = Chicken Burrito and a Margarita.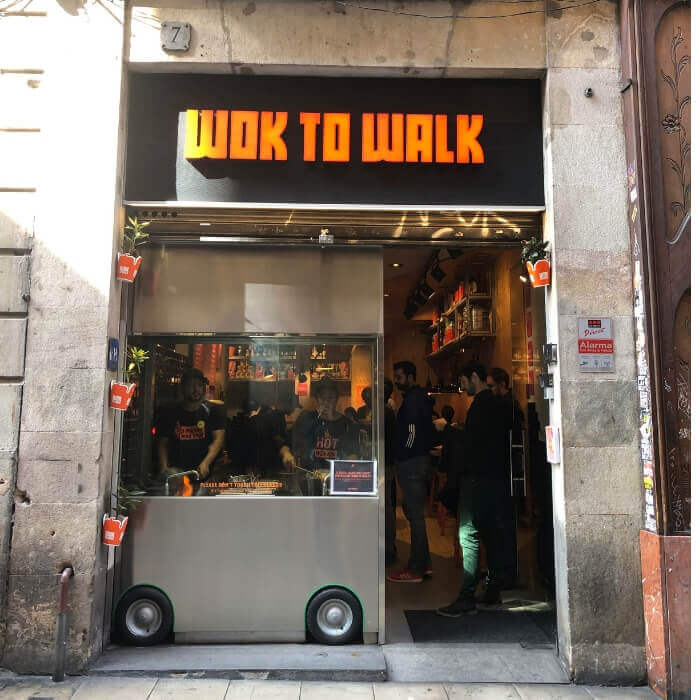 1. Wok to Walk
Carrer de Jaume I, 7 (Barrio Gotico)
There are a couple of these restaurants throughout the city. I go to the Juame I spot because it is closest to my apartment, but there is also one on La Rambla, and one in El Raval. It is like a Chipotle for Asian stir fry. You pick your base (noodles or rice) and what meat, veggies, sauces, and toppings you want in your bowl. Then they cook it up right in front of you. Your food will be hot and ready in 5 minutes max.
My order – Egg Noodles with Chicken, Broccoli, Red Onions, Tokyo Sauce (Teriyaki Sauce), and Hong Kong Sauce (Sweet and Sour Sauce).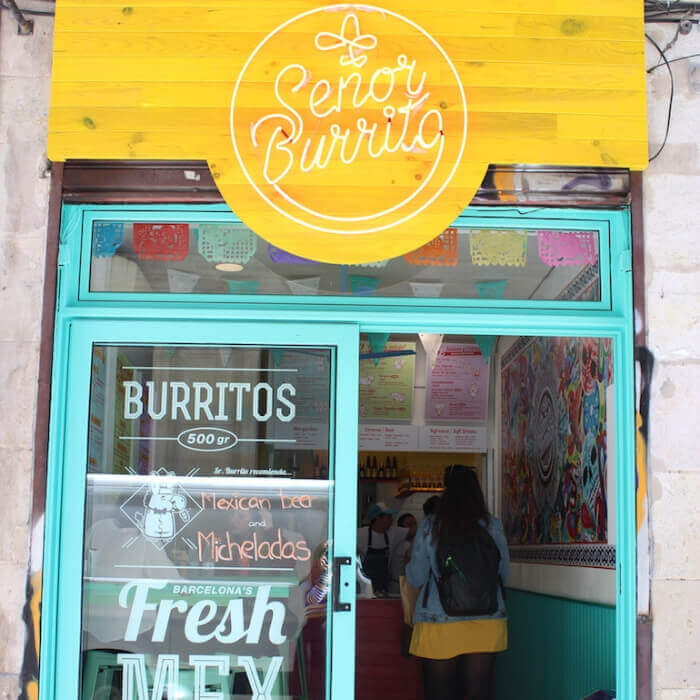 2. Señor Burrito
Calle Ample, 12

  (Barrio Gotico)

Señor Burrito is what like to call Barcelona's Chipotle. First, you pick if you want a burrito, a burrito bowl, or tacos. Second, you pick your meat. You can choose from chicken, beef, pork, or cactus (vegetarian option). Lastly, you pick what else goes in your burrito from rice and beans to salsas and guacamole. The burritos are huge and ready in a matter of minutes. Perfect option for when you want something quick, and it's pretty inexpensive.

My order – The Chicken Burrito with everything in it.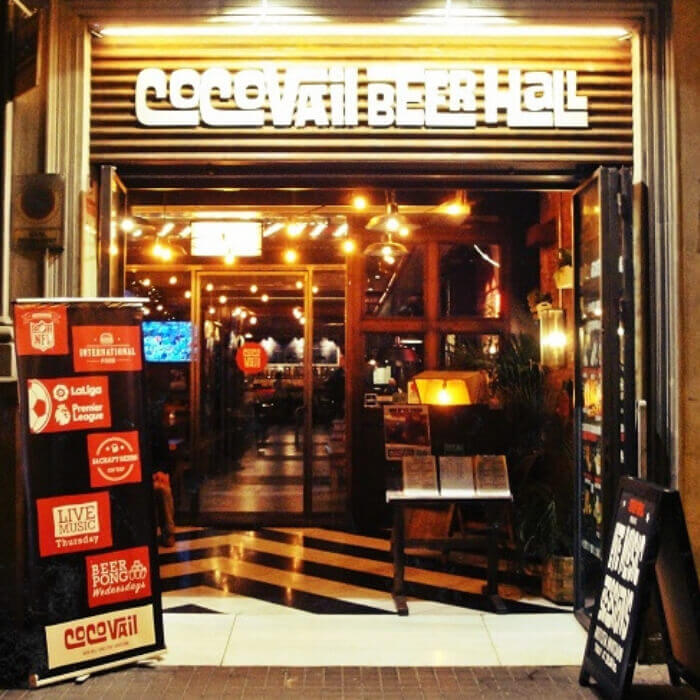 1. CocoVail Beer Hall
Carrer d'Aragó, 284 (Eixample)
Now, CocoVail Beer Hall isn't exactly a restaurant but on Monday nights they have "Lord of the Wings" from 7-10pm, a.k.a. 50 cent Wing Night. You can choose as many different flavors as you like but you have to order the wings in multiples of 6. I usually go and get 12 wings for 6 euros and I couldn't be happier. This is also a Beer Hall so they have a great selection of beer for you to wash those wings down. On Mondays, CocoVail is a must go. Go and eat wings to your heart's content.
My order – 12 wings and a Beer. Favorite Flavors (in order) = Garlic Parmesan, Honey BBQ, and Teriyaki.