Studying abroad in the city of famous modernist architecture gives you the opportunity to see modernist wonders, but perhaps most importantly, allows you to step inside the minds of geniuses, quite literally.
Last weeks visit to the Sant Pau Hospital took us inside the mind of Lluís Domènech I Montaner.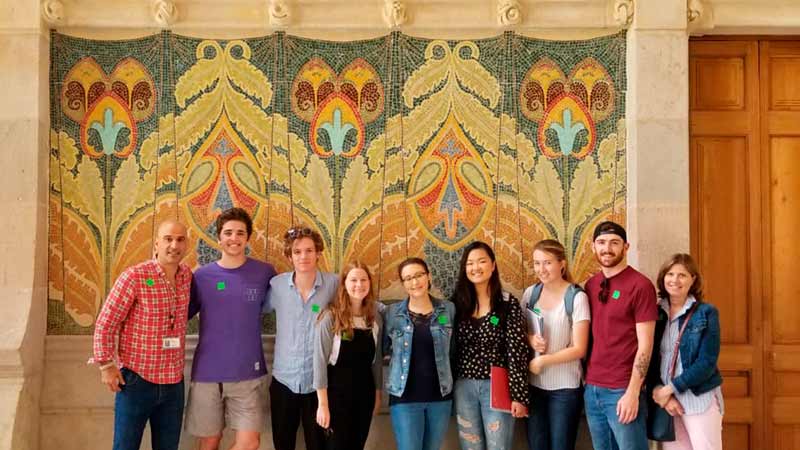 During our visit to the Sant Pau Hospital we've learned about many things, for example:
The hospital project was informed by the growing concern of sanity and health issues in big cities throughout Europe. Domènech I Montaner studied various hospitals known to be innovative in sanitary and health conditions. With this, he developed a solution based on isolated pavilions linked by underground passages.
The entire complex was built between 1901 and 1930. Together with its sister complex, the Palau de la Musica Catalana is a UNESCO World Heritage Site.
Hospital de Sant Pau was a fully functioning hospital until 2009. It reopened in 2014 as a museum and cultural center.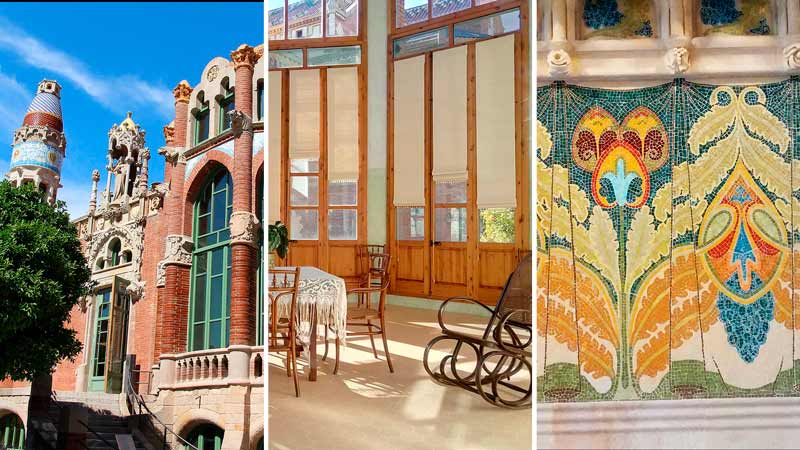 "Our visit to Sant Pau was exciting and informative. Craig is a fountain of knowledge, and to see each room, all while learning about the history of the hospital was pretty cool."
-Renee Ren (ALBA student Spring '19)
If you want to learn beyond the classroom and discover more about this wonderful complex and so many other, make sure you join Professor Craig Markarian's Art & Architecture Class.